Our origins
The launch of HawAI.tech was preceded by more than 20 years of research conducted at the french research centers CNRS and INRIA supported by various french and european research projects. In 2003 a previous company called Probayes has been founded with the vision of pushing probabilistic AI on the software level. Over the years the need for a optimized hardware has been noticed which gave birth to our startup HawAI.tech.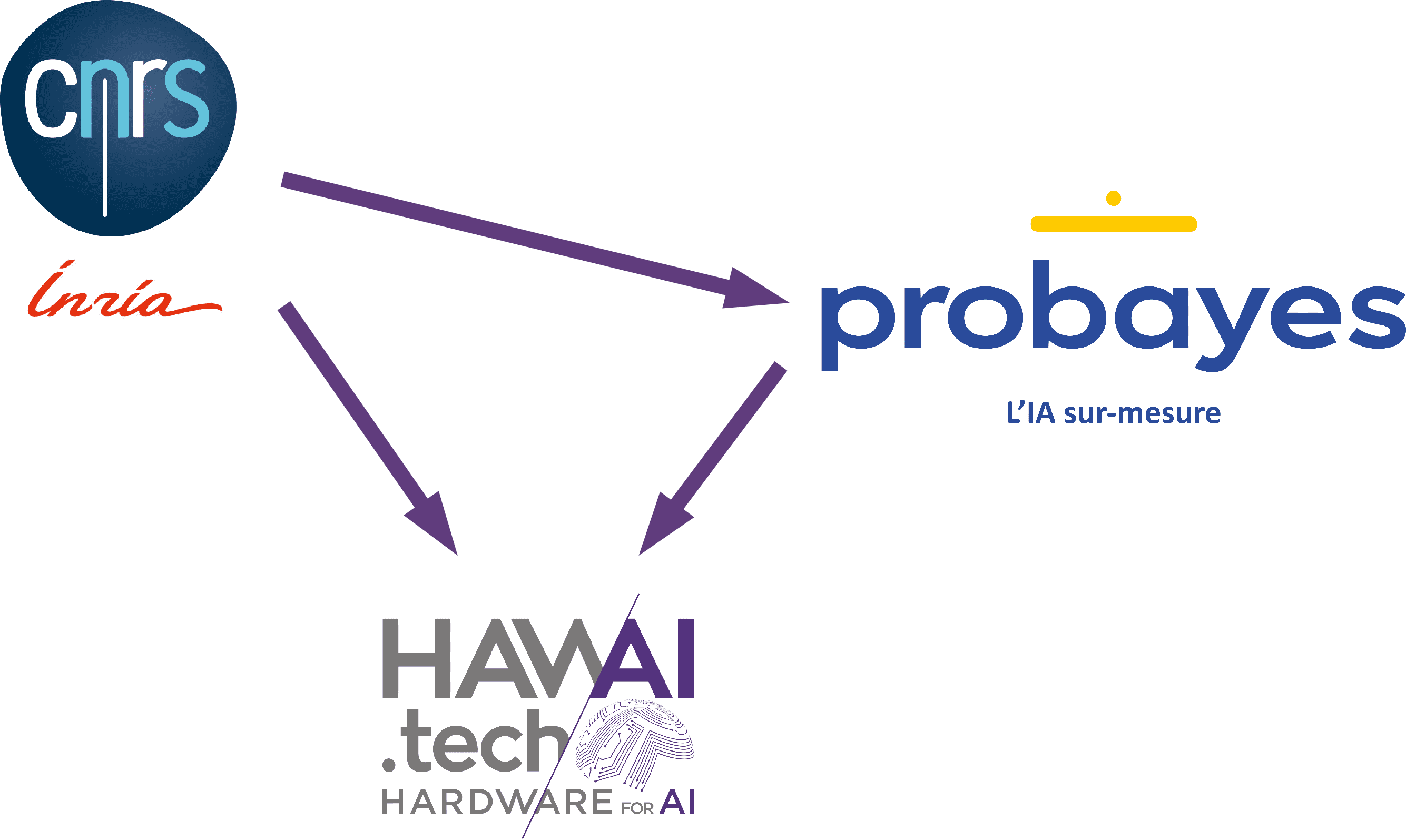 Company
We are a team of committed, passionate and expert people.
Entrepreneurs, data scientists, microelectronics engineers,
we strive to enable a more ethical and more sustainable AI.